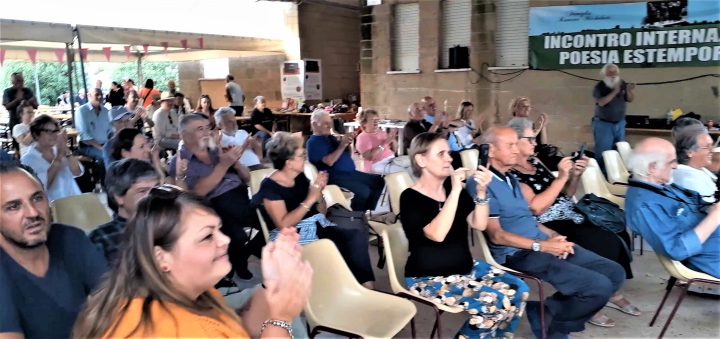 Like Cinderella, and just about midnight, a festival of music and poetry that lasted more than 12 hours ended but Cinderella did not lose her crystal shoe; she went home and left it behind to reserve her place on the impatiently waiting dancing floor. Next year she will come back early, put it on again and dance until midnight.
The annual festival was held at Grosseto, a municipality in the province of Biella, Italy, in the northwest part of Piedmont located north west of Rome. The day was the third of September 2023, the 25th International Meeting of Poetic Improvisation and Singing.
For the second year, A Maltese delegation participated in the celebration with several traditional songs and lasting poetry comprising Manuel Ellul, Vince Carabott, his talented daughter Amber, Reuben Schembri, George Mario Attard and Adel Bishtawi, a poet, and an author.
Vince presented multiple performances of singing the ancient and traditional flavour of resonance, his daughter, Amber, sang three times starred by the famous Delilah by Tom Jones. Adel co-authored a poetry book with the Albanian poetess Selvi Sado published recently. A copy was gifted to Mauro Chechi, a celebrity of artistic taste and gentle manners and the chief organiser of the event.
He asked Adel to join the panel and brief the audience on his co-authored book. Aided in translation from English to Italian by the Italian poetess Gaia Del Vecchio, he told the audience that he is an old man with a young heart, a man from Nazareth and a poet from Malta. More for poets is less and less is more. "What keeps a poet alive," he said, "is the love of a woman and poetry". It was once said that if music is the food of love, play on. If so, poetry is its soul and both will be a song eternal for all.
Adel was invited to join the Maltese Delegation to the Festival and he wrote the above brief. The poetry book, Only When Desire Screams, he co-authored with Selvi Sado was well received.