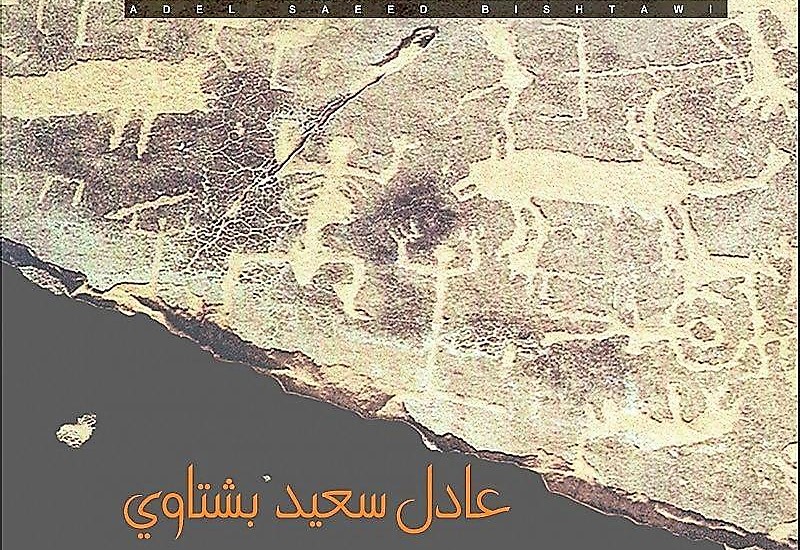 𝗢𝗥𝗜𝗚𝗜𝗡𝗦 𝗕𝗬 𝗔𝗗𝗘𝗟 𝗕𝗜𝗦𝗛𝗧𝗔𝗪𝗜
𝗡𝗮𝘁𝘂𝗿𝗮𝗹 𝗙𝗼𝘂𝗻𝗱𝗮𝘁𝗶𝗼𝗻𝘀 𝗼𝗳 𝗔𝗿𝗮𝗯 𝗖𝗶𝘃𝗶𝗹𝗶𝘀𝗮𝘁𝗶𝗼𝗻: 𝗢𝗿𝗶𝗴𝗶𝗻𝘀 𝗼𝗳 𝗔𝗹𝗽𝗵𝗮𝗯𝗲𝘁𝘀, 𝗡𝘂𝗺𝗲𝗿𝗮𝗹𝘀, 𝗠𝗲𝗮𝘀𝘂𝗿𝗲𝗺𝗲𝗻𝘁𝘀, 𝗪𝗲𝗶𝗴𝗵𝘁𝘀, 𝗝𝘂𝗿𝗶𝘀𝗱𝗶𝗰𝘁𝗶𝗼𝗻 𝗮𝗻𝗱 𝗰𝘂𝗿𝗿𝗲𝗻𝗰𝘆, 𝗔𝗜𝗥𝗣.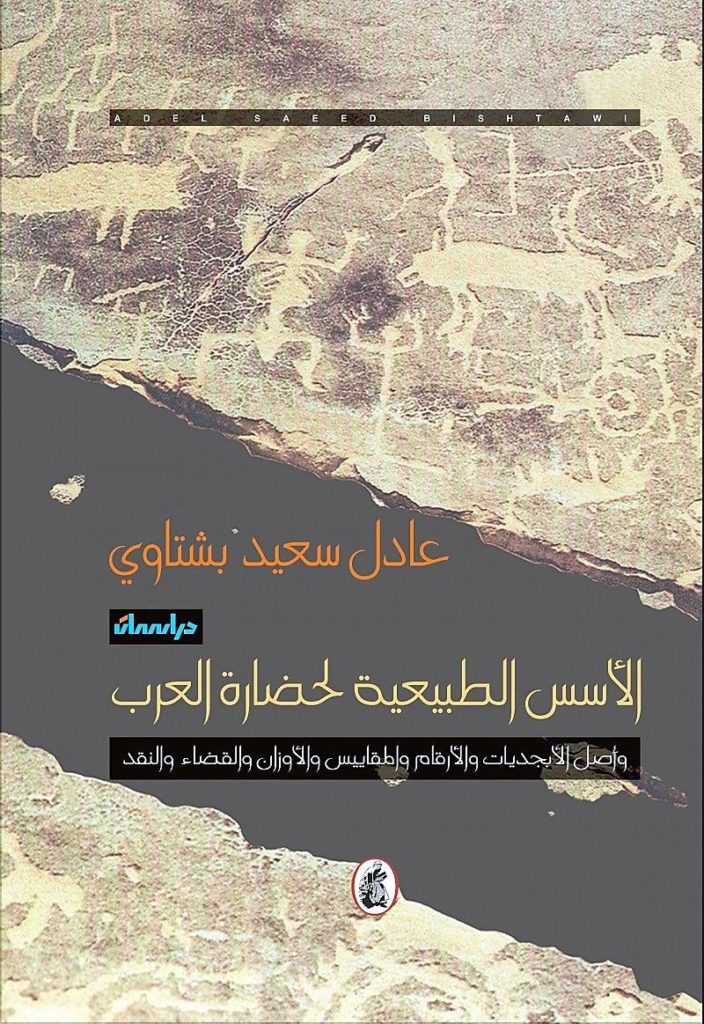 This volume of about 700 pages contains most of the research published in the English edition of Origin of Arabic Numerals and additional research on numerics. During several months of numeral etymological research, the question we tried to answer is this: As most numerals in Ancient Arabic are triliterals (made of a bilateral root and a third letter either before or after the root) is it possible that the small numbers are formed by no more than two letters?
A breakthrough was made when Stone Age biliteral roots were identified for numbers 1, 2 and 3. Because Ancient Arabic is the combined language of the two main tribes in Southern Arabia, two different bilateral roots for number 1 are found in Ancient Arabic, the mother of Modern Arabic. The first is *'N which was assigned a large semantic domain including the meanings "here, in, in here, I, being," etc. The second is *ḤD "edge, one, only, a partition, border," etc.
The bilateral root for number 2 is *T' which is used today for a feminine ending in addition to meanings such as "now, just now," etc. The bilateral root for number three is *ŠL "a group, several," Arabic "shilla," "gang, group," but the same word is corrupted in Modern Arabic to 'thal' producing 'thlath, thalath' "three." The higher numbers are triliteral constructions of a bilateral and a third letter probably in the first part of the Agricultural Era some 10.000-11.000 years ago.
The conclusion is that before the advent of the Agricultural Era people found no need to express numbers higher than three, which meant a great deal. Like almost all other known vocabulary used at the time, the three first numbers were two-letter words.
However, the main surprise was to find the three first numbers in many other languages including English, French, German, etc,
For example, *'N is English "in, inner, inside, on," etc., *T' is English "two, tie" French "tu, deux," Italian "duo," etc. English "three," French "trois," Italian "tre," German "drei," etc., are from the Stone Age biliteral root *TR, originally related to "hogs." From the same biliteral origin is Arabic "turab," "earth," because it is plentiful.
The question at an advanced stage of etymology research was changed: Is it possible that dozens of languages spoken today have a common Stone Age origin?
From an original search for the origin of small numbers, the research was extended slowly. The final result was the publication of Origin of Speech for which an unfortunate choice was made "Origin of Semitic Languages."
Classical Arabic lexicographers managed to produce huge lexicons without realising the triliterals they served were in fact extended biliterals. The same judgement is made in hundreds of books written in other languages. An example is this: "Arabic has inherited from Proto-Semitic a number of biliteral roots which retain a marginal place in the noun system, e.g. /yad/ "hand', as well as traces of even briefer forms which must be padded to function at all and may have a number of variants…"
So, it is possible to produced volumes without being aware that almost all 9,000 or so triliterals of Arabic are extensions of Stone Age biliteral roots but unless the biliteral is identified the historical significance of biliterals will remain obscure. For example, /yad/ 'hand', is nothing less than the name of Ad or Adam. The same process of biliteral identification of triliterals mde it possible and almost easy to identify the origins of Alphabets, Numerals, Measurements, Weights, Jurisdiction, currency and much more.