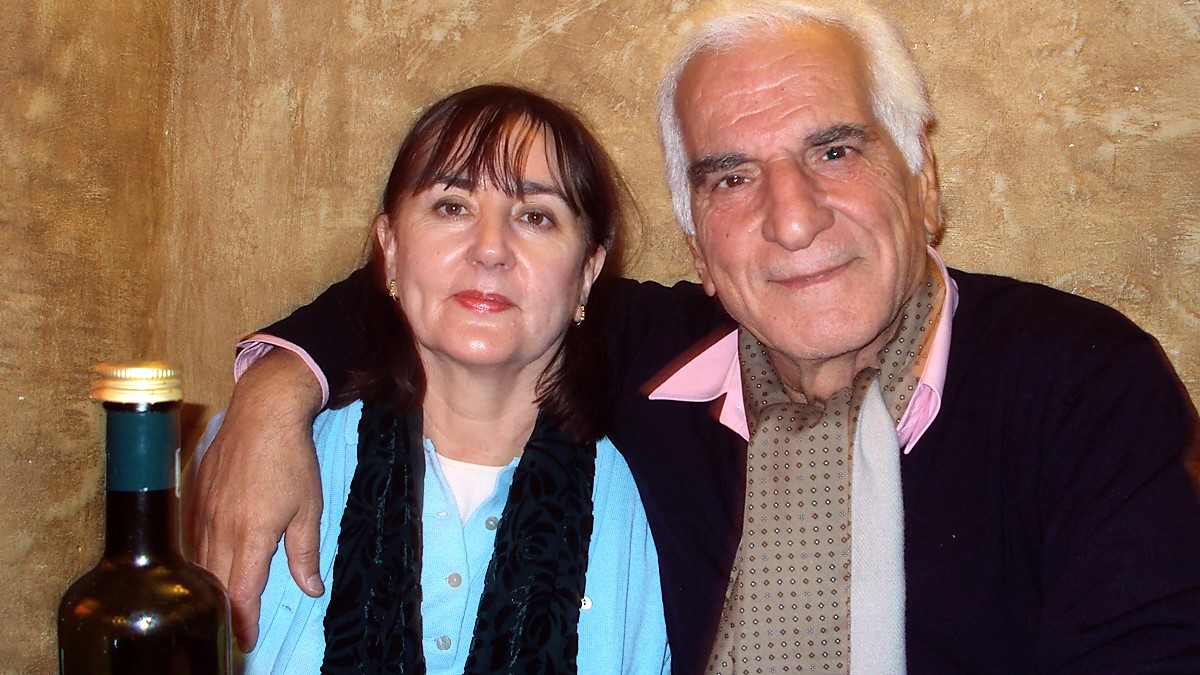 SUSAN BARBARA BISHTAWI
Painter (Maiden name Susan Galea Borg)
Jewellery Designer
Book Cover Designer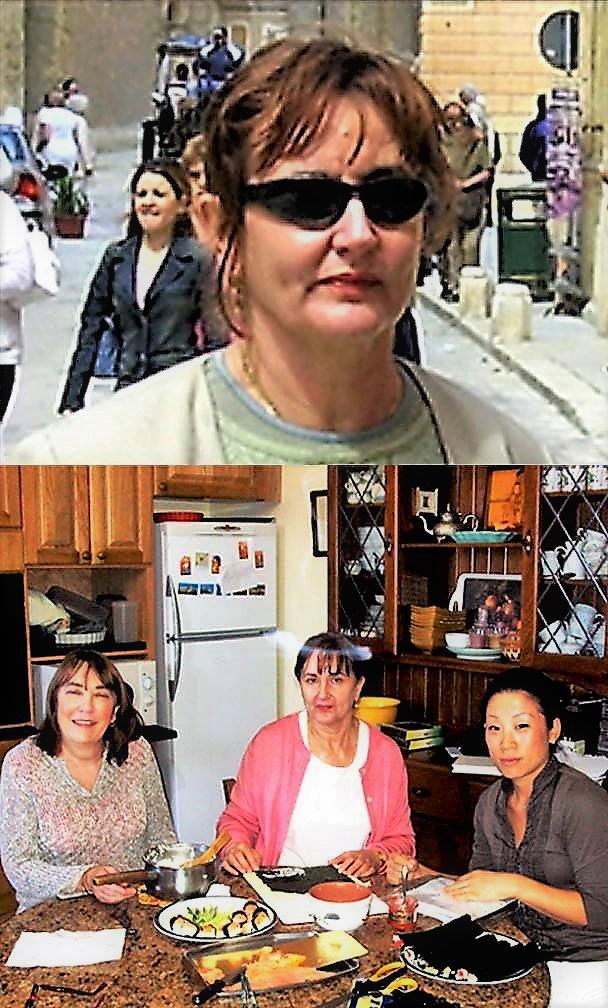 Susan at Medina, Malta; Susan with close friends.
Highlights from an interview with Susan Bishtawi by Hussam-ul-Deen Mohamed, author, Managing Editor of Al-Quds Al-Arabi newspaper, London, England, and one of the outstanding literary critics in the Arab World
■ (Q) You are British, your father is from Malta and your mother has German roots, and you are married to a Palestinian Arab, how does all that present itself in your understanding of identity and art?
I would think that it makes our identity canvas a large one. We are truly international. Aside from our Arab, German and Maltese gene pool, there are traces of Spanish and OLYMPUS DIGITAL CAMERAKurdish genes. The mix is also reflected in our beliefs. My husband, Adel, is Muslim and I am Roman Catholic but both of us, and our two sons as well, believe religions are trains that end up at the station of God. I have been in mosques and Adel has been in churches, and we search and identify those things that unite people rather than divide them. This attitude, I would say, generates a feeling of peace with ourselves and people who are at peace with themselves are usually at peace with other people. We are comfortable wherever we have chosen to live – in England, in Dubai, in Abu Dhabi and in Malta.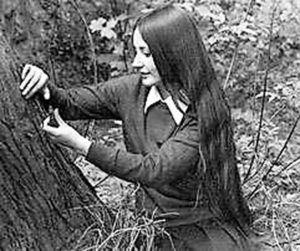 Artistically, I am always looking for new angles to view ordinary things around me – a vase, a shape, a pot and any other object. When I identify them, I try to breath in them some life that makes them interesting. I like movement of shapes, and I have liked movement of shapes since I was a student of art in London. Movement makes things vibrate with life, and people identify with movement. The other element that I like is change. As you know, life, death and change are the only constant factors of our existence. There is nothing unique about such an approach to art, but I can claim some uniqueness because of my mixed and diverse ethnic and social background. Being married to a Palestinian Arab opened a large gate to one of the greatest civilization on Earth. It is astonishingly rich with a unique depth all of its own. Adel, like most men, I guess, hates shopping but I like to visit old souks and bazaars. He once suggested erecting a permanent tent for me in the souks of Marrakesh. Probably, I should have accepted.
■ You have exhibited your works in Malta and UK, where did you find understanding and acknowledgment more?
I guess I have been lucky and the people kind and receptive so I cannot complain. If unfavorable words have been said about my works, I haven't heard them, but some must have complained and others were sufficiently alert to notice I was producing something different. One of those was a reporter of Stroller Newspaper who wrote: "Jewellery designer Susan Galea-Borg is at present exhibiting some of her works in a Christmas exhibition of jewellery at 5, Dryden Street, Holborn.
"Miss Galea-Borg, who is 23, has made quite a name for herself in the competitive world of jewellery design since leaving Ravenscroft School, Barnet She spent two years on an art and design course at Barnet College before taking a BA course in three dimensional design at the Central School of Art and Design at Holborn. Since then, Miss Galea-Borg has worked as a free-lance designer. At present she shares a workshop with five other jewellers."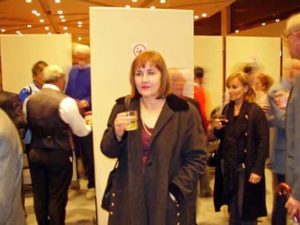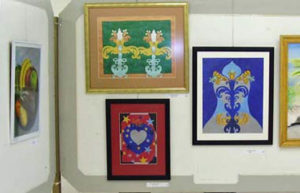 Evergreen, an exhibition of Painting by Susan Galea Borg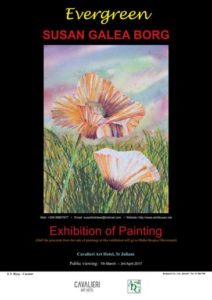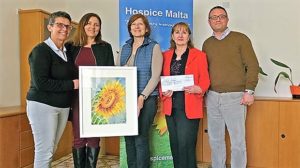 Watercolour artist Susan Galea Borg recently presented €925 to Hospice Malta manager Kenneth Delia. The amount was 50 per cent of the proceeds from the sale …
My designer jewellery has been exhibited and sold at stores such as Harrods, Liberty and Garrard of London which was established in 1735 and prides itself as the World's oldest Jewellers. Some of my jewellery was modeled or acquired by professional actresses and models such as Lucy Wilcox, and I have many exhibition catalogues and cuttings from British newspapers exhibiting some of my works.
As you know, design begins with drawings, and out of this necessity I began to paint in Malta primarily to express emotions and designs in colour, and my paintings have been exhibited in several international fairs in Malta, where I am a member of the Malta Society of Arts, Manufactures and Commerce.
■ How did your marriage to a writer affect you, and do you think that your children have got the creativity genes as well?
I was already a well known jewellery designer when I met Adel in London in 1977 I had a large collection of works presented in several exhibitions and galleries all over England. Special designer pieces were exhibited at Gleams in 1976, and these attracted the attention of Vogue and Country Life magazines. I was also invited to lecture and teach people how to design jewellery at Tonbridge Adult Education Centre, south east of London.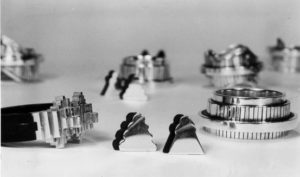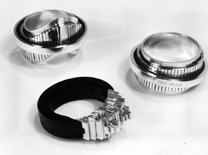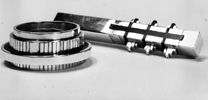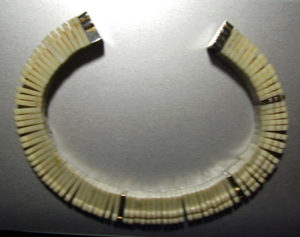 A collection of designer bracelet, righ brooch, rings and earrings crafted by Susan Bishtawi
Adel worked on producing two documentaries in Syria with a mutual friend, the British film director Peter Griffiths. The day Adel first arrived in London, he visited Peter and his Swedish girlfriend, Malena, at their residence in Covent Garden. It was a brief encounter with Adel and I was undecided. When he called a week later to invite Peter and his girlfriend for dinner, I picked up the phone and told him that they were not at home. A few moments later, Adel phoned again and invited me for dinner, but it was in Spain, where Adel was researching his first book The Andalusian Moriscos, that we bonded. We lived for a time in Rectory Chambers (Old Church Street) in Chelsea before we moved to Abu Dhabi where we got married on 29 January 1981. We lived in Abu Dhabi for seven years and I taught art, maths, English and science in International School of Choueifat and Al-Worood school.
Adel has many qualities that I like and a few that I don't but what attracted me to him was his intelligence, a primeval quality that women like as intelligent men are more capable of solving problems quicker and more efficiently than others. He is also a great company when he is not working in his study which overlooks the Mediterranean Sea.
Adel has the qualities (and moods) of a typical creative writer – moody, hot tempered yet gentle and dependable. You wouldn't want to be around when he is angry, so straight to the bedroom with the door firmly locked until the storm passes, usually fairly quickly.
Would I marry him had I not been his wife already? Probably I would, and hadn't he be my husband, I would probably ask him to marry me.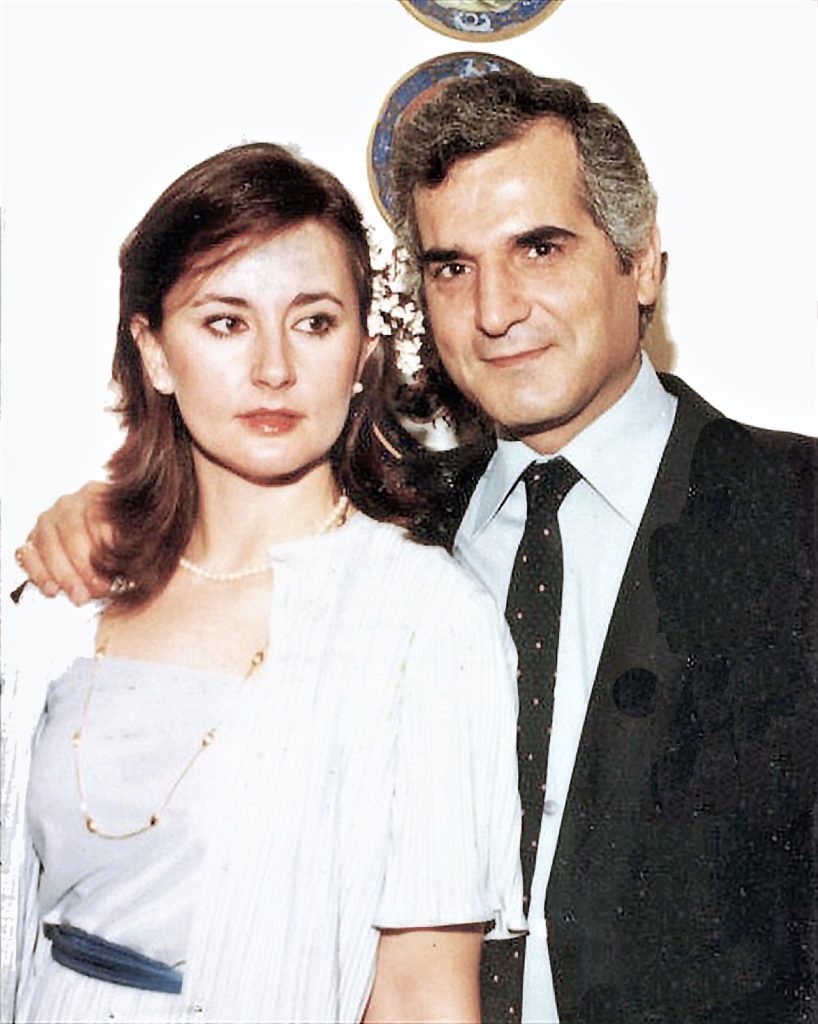 Adel wrote all his books during the 31 years we have been married. He tells me often that I have been essential in providing him with the love and care that are necessary for him to write.
Both Sammy and Danny are test tube babies when Dr. Steptoe was at Bournhall.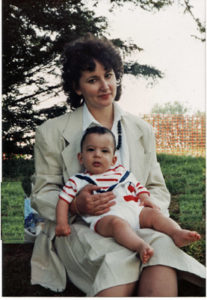 Sammy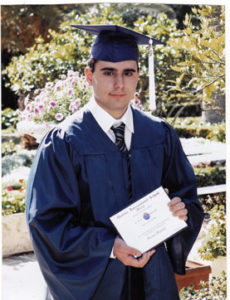 Danny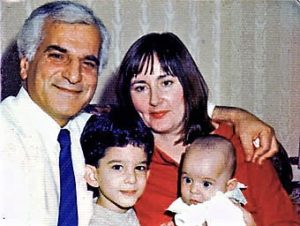 He also influenced my work in many ways. It became more complex, and the canvas grew larger and larger. It remains so today as it was when we first met in London in 1977.
Of our two sons, Sammy is definitely the writer. At the age of 10 he won a prize for his poetry which was published in an anthology. At the of 22, Sammy has an MA in Diplomatic Studies, and was selected for a special internship at the United Nations in Vienna.
Danny is 18. He is an all rounder. He is intelligent and a good conversationalist. He is a London University student studying Social Sciences. After this he is intending to study for a degree in Business.
■ Does Adel involve you at all in his work?
I read all my husband's works in English, and he does consult me concerning certain scenes in his novels some of which are almost lifted from events that did happen to us. When he began researching the origin of ancient Arabic he used to used to rush to me thrilled like a little boy and explain the origin of certain words.
I have designed the covers of three of Adel's works: History of Injustice in the Arab World, Origin of the Arabic Numerals and the first part of The Book of Origins.